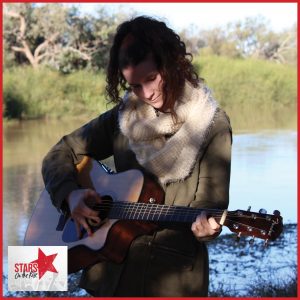 Tara Campbell – March 2016 STARs on the Rise Recipient
At 14 years of age, Tara Campbell has become quite a hit. Tara is a self-taught guitarist and has been singing since the moment she could talk. The March winner of Star 104.5's Star On The Rise and backing vocalist in Star Struck 2016 has rewarded Tara's professional and mature take on her music career.
With musical influences ranging from The Beatles to Tracy Chapman, Tara's set shows a very diverse choice of songs, much unlike any other musician her age.
Starting gigs in June 2015, her dedication and passion for music has certainly shown off with Tara's constant gigs across Newcastle and the Central Coast at many prestigious venues and popular markets. She is always highly praised and commended for her mature and unique voice. As well as Tara's love for gigs with her guitar and singing, she also plays over 5 other instruments and takes lessons for many of these.
She is definitely an artist on the coast to keep your eye out for!