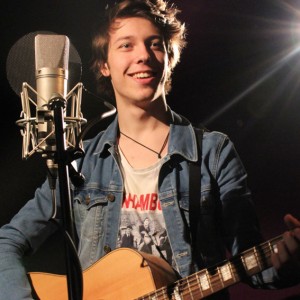 Alex Toole is a young up and coming Central Coast musician/artist who is currently pursuing a Bachelor of Music degree at the Australian Institute of Music in Surry Hills, Sydney. He is majoring in vocals, but is also a keen and accomplished acoustic guitar player.
Alex has already gained a great deal of experience through regular bookings with Fairplay Entertainment Agency. He has played many prominent local venues, such as, "Crowne Plaza, Terrigal", "Six Strings Brewery", "Gosford RSL", "Gosford Hotel", "Bay Sports Club" and "Tall Timbers Hotel", as well as working as a busker at numerous coast locations.
He has recently recorded an EP of covers at "The Garden Shed Studio", which he sells at gigs. He has also commenced writing his own material which he intends to promote in the near future.
Alex has a folk/rock vibe which works well in a multitude of live situations. His repertoire includes artists such as, Ed Sheeran, Passenger, Powderfinger and Mumford and Sons. He looks forward to every gig he gets.